Precast Column Cover & Cornices Detailing Services
Structural drafting India is a leading provider of column cover and cornices detailing services at affordable rates. Column covers are typically attached to a sub-framing system consisting of steel studs and clip angles attached to the structural column structure. They can also be attached directly to structural steel columns and concrete columns.
Our strength is in providing sustainability design advice to drive development projects toward holistic, integrated and sustainable design solutions. We focus on creativity and value adding. Our clients are among the leading property professionals throughout the world and have been rewarded by improved marketability, resource efficiency and cost feasibility. Standard column covers are available in Round, Square, Ellipse and Race-track shapes.

Column covers are usually used to create a major focal point for a structure. These units may be broad or barely wider than the column itself and run vertically up a structure. They often conceal structural columns and may completely surround them at the ground level.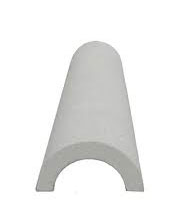 Column covers typically are cast as single-story units, although units two or more stories in height can be cast to minimize erection costs and horizontal joints. They are cast in a horizontal position and rotated to their final position at the jobsite by the erection crew. The most common shapes are as a C or U shape, with matching halves covering the structural column. The exterior three sides of the column cover can be finished in any way desired similar to an architectural precast concrete panel.

Cornices are generally any horizontal decorative molding that crowns any building or furniture element The function of the projecting cornice is to throw rainwater free of the building's walls. In residential building practice, this function is handled by projecting gable ends, roof eaves, and gutters.
Contact us or send email:info@structuraldraftingindia.com to outsource all your precast detailing and drawings services requirements.