Canopy detailing design services
Canopy Detailing Services, Steel Canopy Shop Drawings Services
Structural drafting India specializes in providing customized canopy steel detailing services as per international standards and codes. We can manage canopy steel detailing projects from start to finish. We have a team of experts and professional canopy detailers who work diligently to make each canopy steel detailing project a huge success. Our engineering team gives surety that they can achieve the construction goals and building code requirements.

Canopy structures, normally referred to as portable storage buildings, are an economical investment in terms of sheltering and protecting a range of other items. Some shelters such as carports and portable garages all fall under the category of canopies, and these are all a combination of a galvanized or powder-coated steel frame and a heavy-duty polyethylene canopy. These canopies on any shelter have been treated and are strong enough to withstand the elements, including rain and snowfall, as well as wind.
At Structural drafting India, we provide canopy steel detailing services with respect to construction of a building either it is residential or commercial or other. We have well-experienced and qualified project managers, steel detailers and checkers to fulfill clients' all structural requirements for various steel structures..

Our success put us on the top of the leaders in providing canopy steel detailing services. We have successfully completed a number of canopy steel detailing projects globally.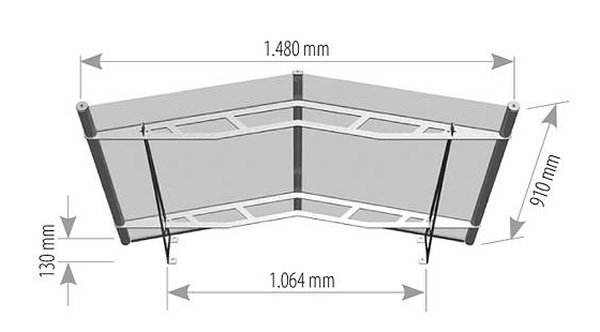 The areas of our canopy steel detailing include:
Commercial Canopy Design
Residential Canopy Design
Shops Canopy Design
Commercial Malls Canopy Design
Storage Tanks/Warehouses
Commercial establishment
Institutional Buildings Canopy Design
Industrial Construction Canopy Design
Roof Canopy Design
Canopy structures can be in different shapes such as rectangle, square, umbrella shape etc. For more information about canopy steel detailing services, please Contact us or send email:info@structuraldraftingindia.com.